Does it seem like there are a few personalities who have nailed the awards shows/red carpet looks? Here are our best dressed picks for the 2013 Grammys.
Katy Perry -
Katy's Gucci dress was the perfect color (channeling spring). Great collar/cleavage embellishment.
Taylor Swift
Oh la la, loving everything about Taylor's J Mendel dress. Those silver beaded straps clearly accentuated the white dress.
Rihanna
This is a glamorous Alaia dress, with a little mid section and cleavage tease. Great color choice.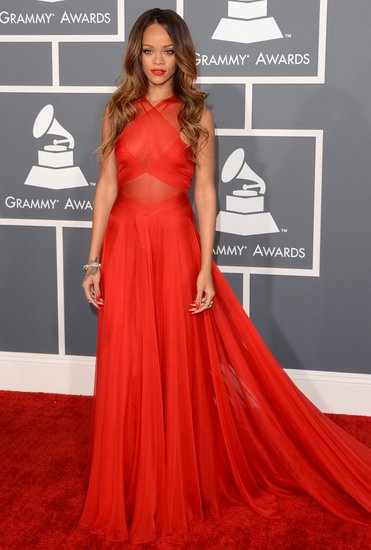 Jennifer Lopez
Ok, love this Anthony Vaccarello dress. The Angelina Jolie pose was not necessary, because the dress spoke for itself.. Great shoes.