This year we had a mulitude of trends, some which carried over from last year and others new (which in industry terms usually means, making a comeback).
Peplum
This ladylike trend adds curves to even the most lacking of figures. Crafted into tops, dresses and skirts alike peplum is definitely embraced by the fashionable set.
Topshop Peplum Dress - Neiman Marcus $96

Color blocking
Definitely carried over from the last few years color blocking was seen among the offerings by Narciso Roqriguez for Kohl's DesignNation. Color blocking was also featured during Fendi's S/S 2013 runway show which means that this trend isn't on the way out.
Color Block Sheath Dress; Express $58.80

Velvet
Somehow velvet seems to convey opulence.
Inked Velvet Strapless Dress: Anthropoplogie $198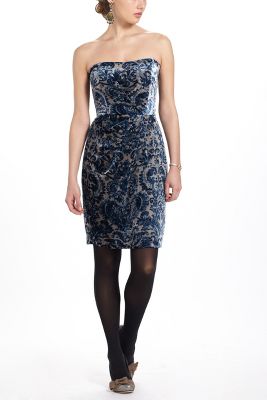 Lace dresses
Sexy, flirty, feminine all describe this season's lace dresses quite well.
Sexy Midi Pencil with Lace Inset - ASOS $58..93
Leather
The ever present staple of fall wardrobes got a style upgrade with full skirts. Not that leather pencil skirts \aren't in but the flirty full leather skirts are definitely making a statement in the fashion world. In addition we saw lots of burgundy leather this year; good fusion of two hip and happening trends.
Premium skirt in Premium Leather - ASOS $158..31
Smoking shoes:
Hugh Hefner comes to mind when I see these and to a lesser extent; Bernie Madoff. Cigarette shoes are all the rave right now and you can find them in a multitude of colors, prints and textures.
Ivanka Trump Loafers- Harla Smoking shoe: Bloomingdales $150
Cobalt
Associated with royalty; this vibrant blue has definitely helped bring wardrobes to life.
Miss KG Annalise Bow Platform Court Shoes - ASOS: $84.43