Sorry Sophia Vegara suffered a cheeky mishap at this years Emmys. Ay Sophia, great butt shot. Your sense of humor and not taking yourself too seriously does help. Thanks for sharing.
Anne Hathaway apparently forgot she was wearing to underwear when getting out of a limo at the premiere of her new film; Les Miserables. It has been said however, that the boots she wore was the real fashion faux pas. Truth is, it was tempting to place the uncensored photo on here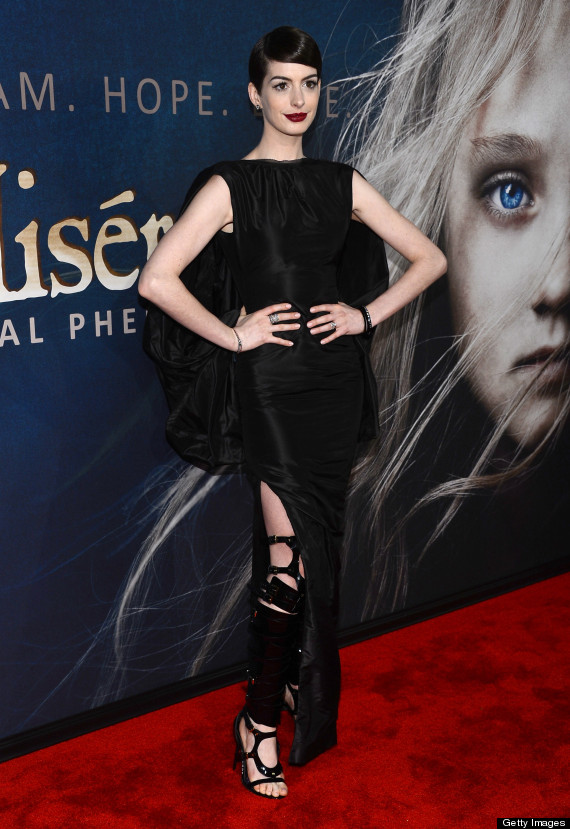 This is Kim K out to dinner in October with Kanye. In a sheer skirt with no undies, there's something quite visible here.
AnnaLynne McCord started the year with a bang when she tweeted a topless photo of herself in January. Below is the cropped version, that she replaced it with.
This outfit that Adrienne Bailon wore in March left us truly speechless. You decide; wardrobe malfunction, fashion disaster or fashion faux pas?