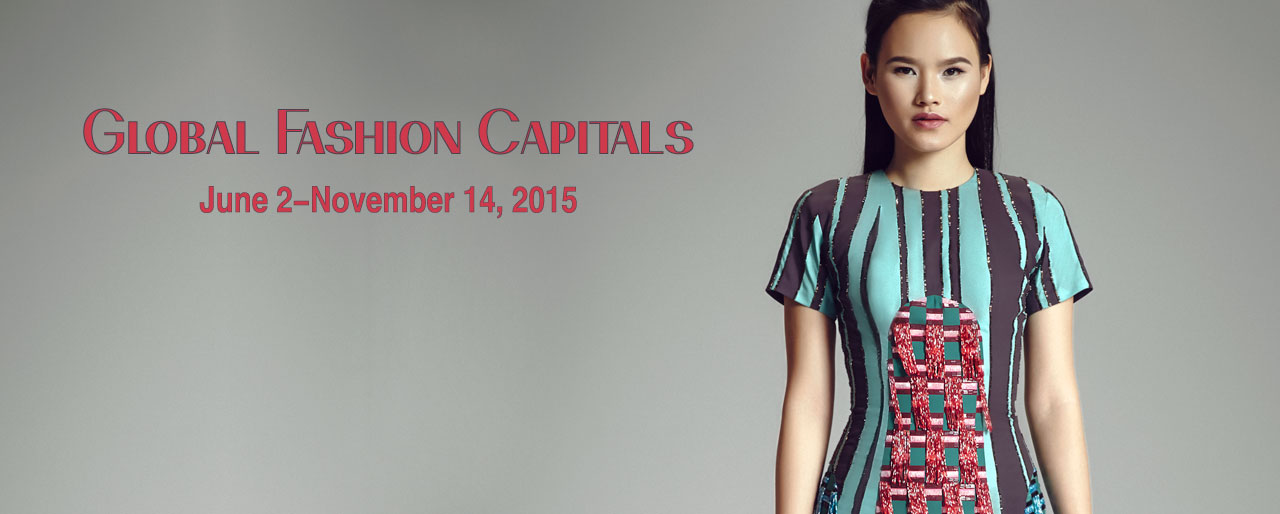 This new exhibit at the Fashion Institute of Technology is a must see for all interested in the field. Whether you work in the industry or simply an avid shopper, below is a brief glimpse into the exhibit (where you're sure to learn something new) as appeared on FIT's site.
Through over 70 objects,
Global Fashion Capitals
explores the history of the established fashion capitals—Paris, New York, Milan, and London—followed by Tokyo and Antwerp, and the emergence of 16 new fashion cities: Stockholm/Copenhagen, Berlin, Moscow/St. Petersburg, Kiev, Istanbul, Madrid/Barcelona, Sydney/Melbourne, Mexico City, São Paulo, Johannesburg, Lagos, Mumbai, Seoul, and Shanghai.
Global Fashion Capitals
aims to broaden the understanding of what constitutes a "fashion capital" and to expand the dialogue on the globalization of the fashion industry during the 21st century.