Antipodium
The trendy show was a nod to the 80s and included Teva sandals, choker necklaces, neon statement pieces and overall, a very out there style. The designer exhibited a love for lamé and printed pieces such as a fine-checked grey coat and a silver-studded pink bomber jacket. Thrown into the mix were a few more wearable pieces such as a cool white waffle print sweater. The show closed with a lame-print skirt paired with an open button down striped shirt and messy "cool girl" hair for an effortless look.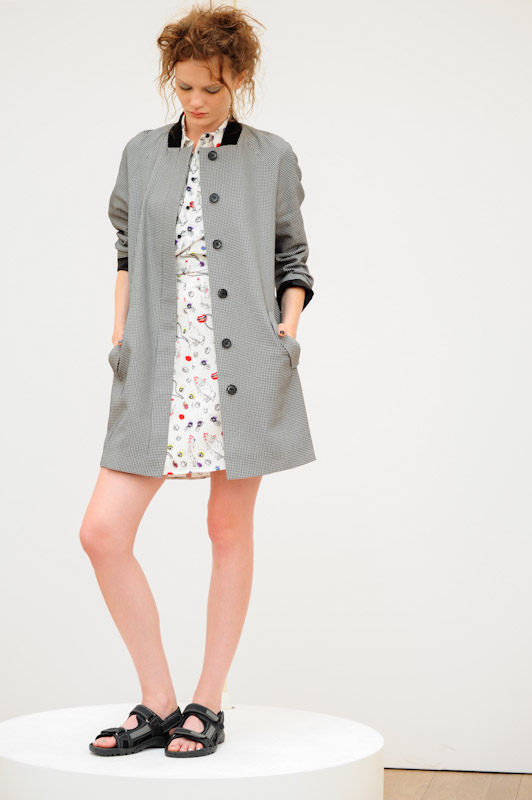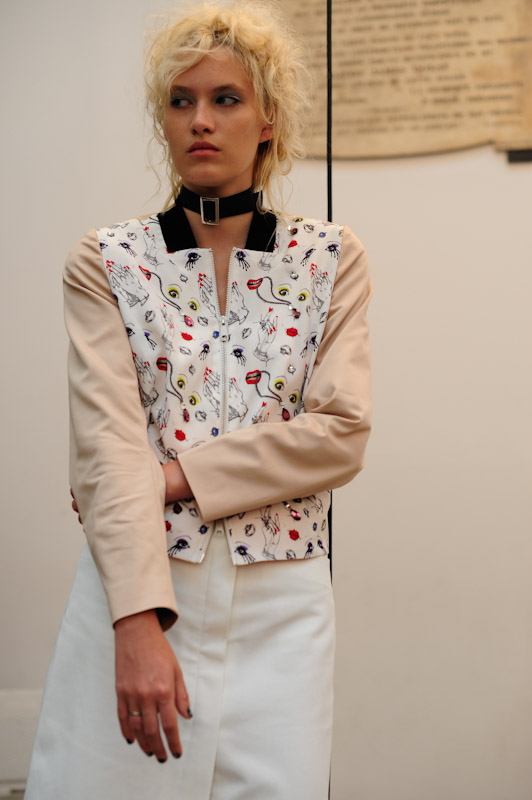 Burberry Prorsum
Designer Christopher Bailey embellished tops, There was lots of color and sheer fabric was prominent on the runwaydresses and skirts alike with large palettes and made dresses with ruched tulle to create complex textures. His denim jackets featured white furry trimming, and prints were in abundance particularly on trench coats. . In an attempt to keep some balance, the models were often seen wearing colorful running sneakers or dual-strap sandals.
Marques Almeida
The husband and wife duo of Marta Marques and Paulo Almeida created a show complete with lots of denim as well as frayed and asymmetrical hemlines. There were sheer blouses most of which were paired with boyfriend-style jeans with exaggerated cuffs. As the show progressed, we saw the introduction of color to the looks, including an electric yellow and black leather number, as well as colorful sheer dresses.