Tracy Reese
Cuban inspired tropical prints and bold color. Reese presented her signature fit and flare dresses among other ensembles and also hinted at a romantic spring affair with white lace and eyelets.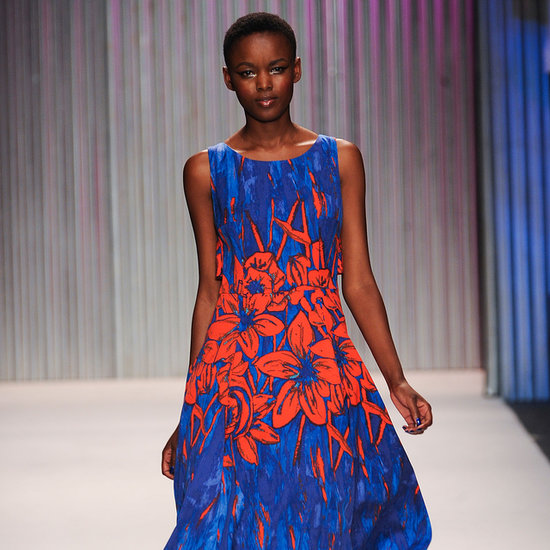 Joanna Mastroianni
Graphic black and white ensembles followed by florals and color were the highlights of this runway which featured many different styles.
Donna Karan New York
For those with a global perspective who are looking for the right clothing to show it, Donna Karan's earthly pieces will definitely do.
Carolina Herrera
Modern graphics and lots of chiffon came together on Carolina Herrera's runway to create long feminine silhouettes. From evening dresses to skirts and cropped pants an easy breezy spring defines this collection.
Jenny Packham
Kate Middleton is major fan and I think I know why, Jenny Packham's spring 2014 collection featured impeccable flirty spring time dresses and gowns. From the bejeweled detailing to the exquisite embroidered chiffon dresses her execution was flawless. Blue, blush pink, mustard yellow and oxblood shades were among the standout colors. Be on the lookout for these colors to headline your spring wardrobe.
Steven Alan
When it comes to great basics and comfort, Steven Alan's Spring 2014 collection hits the mark. His spring 2014 collection represented the epitome of springtime slouch. The collection featured classic lounge wear, oxfords and mirrored shades to complete an effortless chic spring look.